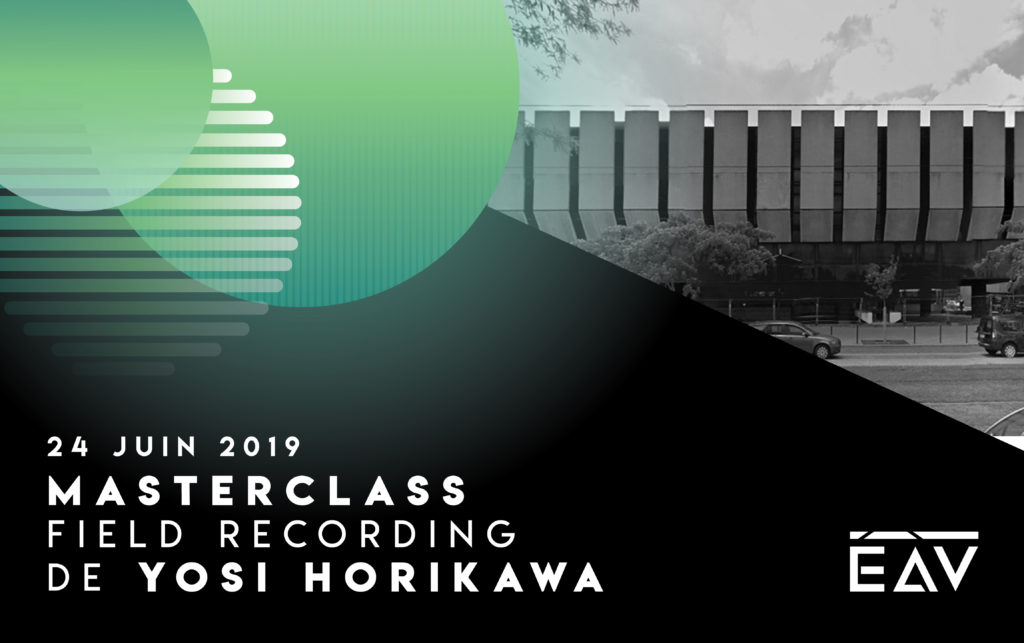 MONDAY 24TH JUNE 2019 / 3 P.M TO 6 P.M
Masterclass
Free – sold out
Conservatoire Jacques Thibaud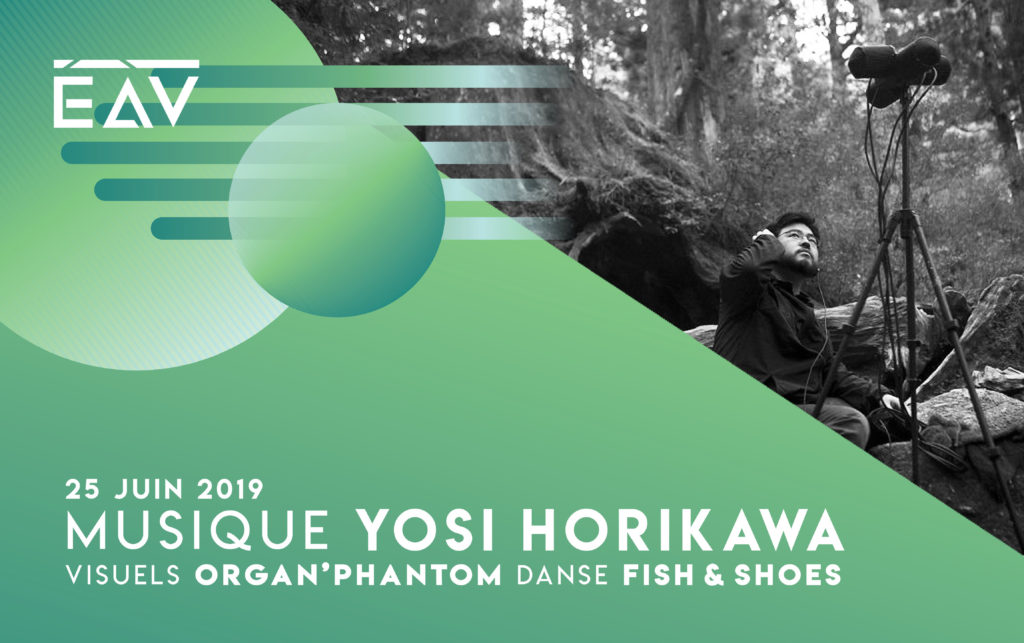 TUESDAY 25 JUNE 2019 / 7 P.M TO 12 P.M
"Mirage Ô Miroir"
Free – free access
Quai de Queyries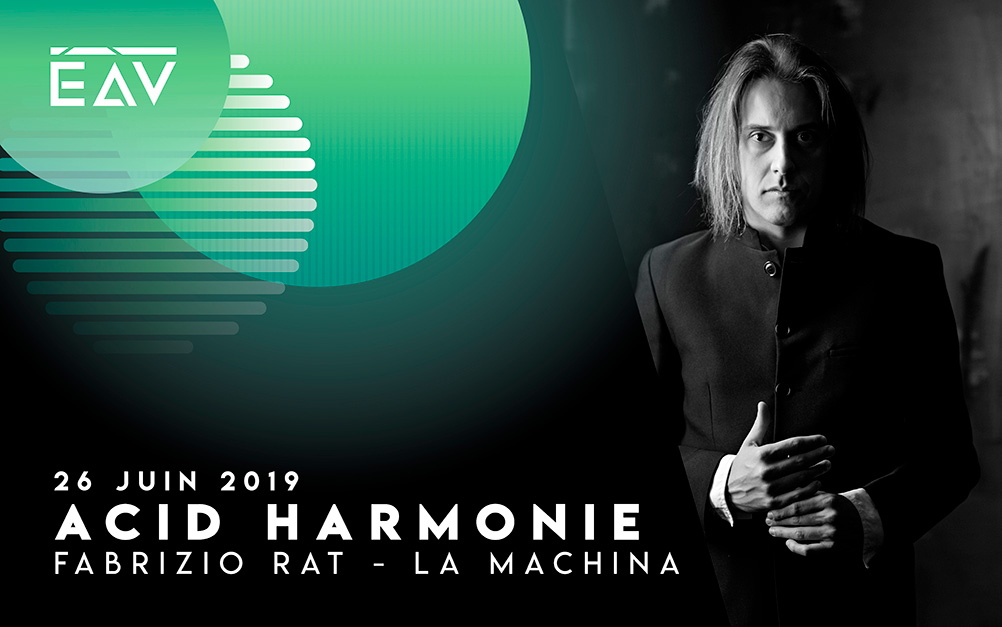 Wenesday June, 26 juin 2019 / 8:30 PM – 12 PM
ACID Harmonie
5 – 8 – 10 €
(Presales available)
Entrepot Lainé (CAPC)
---
---
---
---
---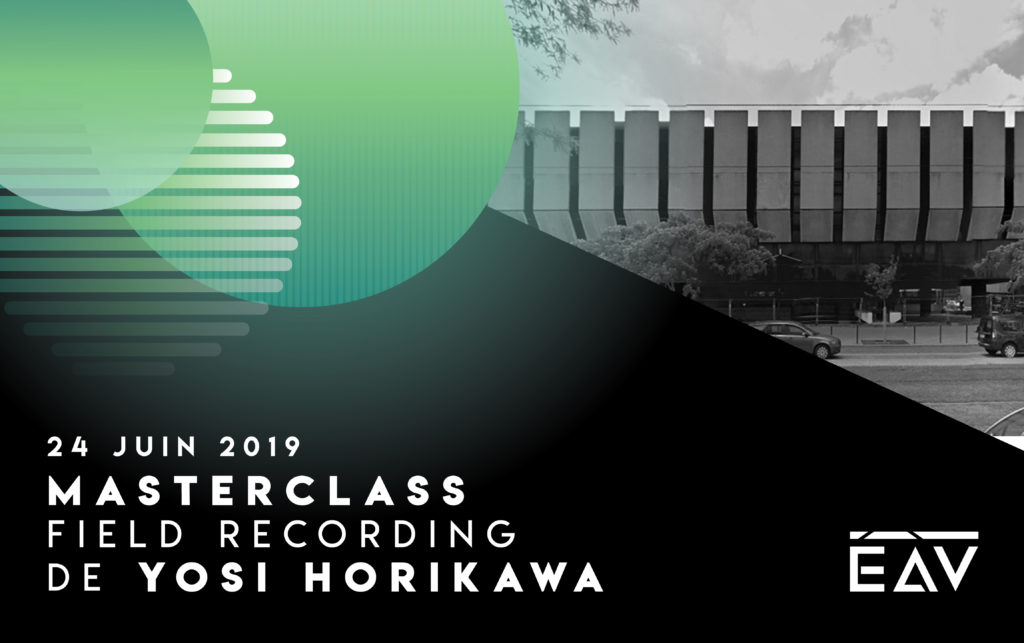 Masterclass Field Recording
MONDAY 24TH JUNE 2019 / 3 P.M TO 6 P.M
Conservatoire Jacques Thibaud
QUAI SAINTE CROIX
TRAM C arrêt SAINTE CROIX
LIANES 10,58 ARRÊT SAINTE CROIX
Free – sold out
Musician and expert in "field recording", Yosi Horikawa uses daily sounds that surround him in order to produce his own music.
He'll come to Bordeaux for a 3 hours masterclass in the conservatoire Jacques Thibaud. Yosi Horikawa will present his work about captation he mades previously on the Gironde coast for the Écho À Venir #8 festival.
---
---
---
---
---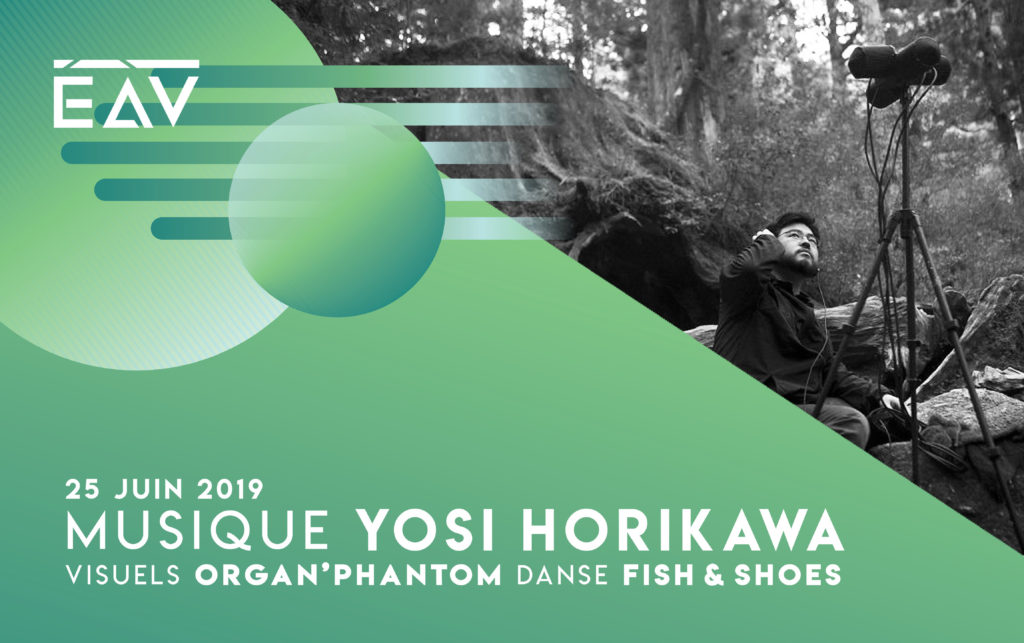 "Mirage Ô Miroir", original performance from Yosi Horikawa
TUESDAY 25 JUNE 2019 / 7 P.M TO 12 P.M
Free – free access
Parc aux Angéliques
Rive droite
QUAI DES QUEYRIES
TRAM A arrêt STALINGRAD puis marche à pieds 5min
LIANES 45, 50, 91, 92 ARRÊT HORTENSE / NUYENS / LAVIGNE
A symbolical and unifying art proposition
Organ'Phantom invites the japanese artist Yosi Horikawa to give us his own vision of what " Liberté ! " means.
International known musician, sound designer and expert in « field recording » , this 39 years old tokyoan captures sounds that surrounds us daily to transform them into music.
With Mirage ô Miroir, Yosi Horikawa aims to offer a symbolic unifying proposition for the opening of Bordeaux 2019 cultural season.
The mirage, a call of senses in urban spaces
The call of nature and the daily sounds that are widely used in Yosi Horikawa's productions orientates the spectator toward listening and imagination.
His music is put forward by lights projected on a water screen.
The particular grain that comes with such projection surfaces introduce us to the idea of the mirage's porosity: as we get closer to the mirage, the image gets more and more diaphanous. It ends up disappearing and so freeing the Bordeaux's architectural and environmental heritage, giving the audience the possibility to use this space that turns into a dance floor.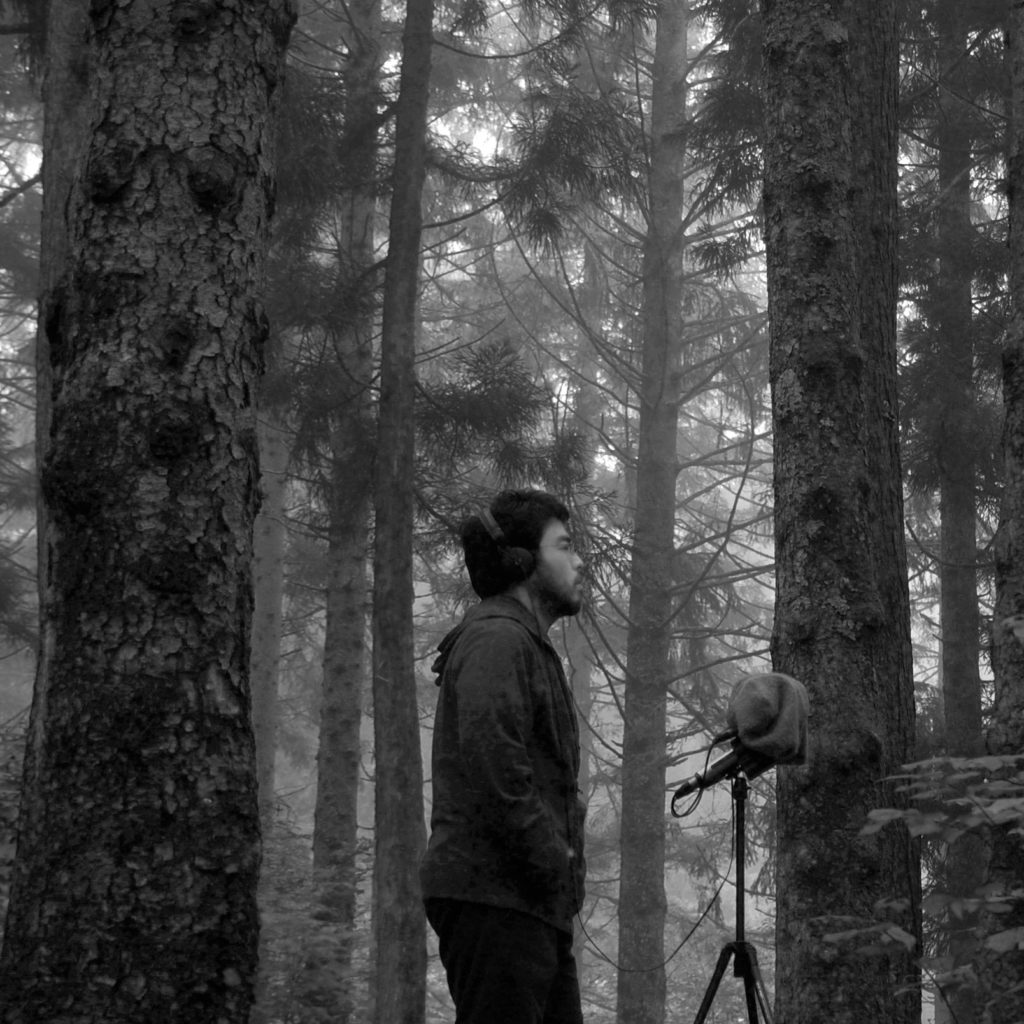 Yosi Horikawa
Music
Unclassifiable artist, Yosi Horikawa is a star of japanese electronic music and he uses « field recording » in his artistic productions which combine Nature and urban environnement. Bird's tweet, sound of the waves or city's noises, everything seems to be an inspiration for this musician, producer and sound designer.
His work is an eclectic mix of sound. There is so much precision and sonic detail in each track than each time you listen its a new adventure, a new sound. He manipulates percussion, ethnic chants and slightly new-age keyboards.
Yosi has a knack for picking evocative sounds that speak to us, whatever the story. Sitting somewhere between locked percussive grooves and psychoacoustic postcards, his atmospheres confound as much as they reveal.
Debut EP « Touch » was released on French label Eklektik Records in 2009 (re-released in 2013). In 2011, he participated in Red Bull Music Academy Madrid and collaborated with the likes of Dorian Concept, Anenon and Jesse Boykins III as well as receiving further praise for his truly unique productions from the likes of BBC Radio 1's Benji B. In 2012, « Wandering » EP was released from London's First Word Records and received worldwide acclaim from the likes of DJ Food, XLR8R and more.
Debut album «Vapor» was released in 2013 on First Word and got praises as Best album 2013 by The Japan Times, Fact Magazine etc. After releasing the album, he joined many of world class festivals, projects, like: Glastonbury, Sónar, Mutek, Dimensions, Boiler Room, LOW END THEORY,etc…
In 2015 he was invited to Gilles Peterson's Worldwide Festival in Sete, France and performed on the special stage called JAPAN NIGHT. He also produced a track from locally field recorded sounds, a collaboration project for the Japan Foundation with Daisuke Tanabe. The track was named «Song for Remy» by Gilles Peterson and dedicated to Rémy Kolpa Kopoul from Radio Nova. It came out as 10 Inch Vinyl on Brownswood Recordings in 2016.
Yosi's work ranges widely. He produced jingles and theme song for J-WAVE, Tokyo's No.1 FM station, and was invited to ANY TOKYO, art festival, as well as National Museum of Emerging Science and Innovation to produced original music for their exhibitions. In 2014 RBMA produced his first ever documentary film « Layered Memories » which shows his quest for unique new sounds which was highly acclaimed. His new album titled « Spaces » will be released on 31th May 2019 on Kudos Record. He also works as a sound engineer/ producer for Kengo Kuma, Japanese top architect, as well as Furla, Italian Leather Brand. « Everyday sound is a potential sound source ».
Organ'Phantom's artistes visuals artists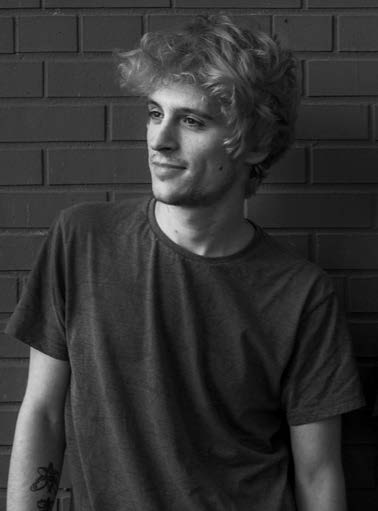 PABLO GRACIAS
After studying at the Ecole Supérieure d'Art et Design in Reims, Pablo Gracias integrates the Centre d'Art Contemporain of Chisinau (MOLDAVA) as an exhibition assistant commissioner of Lilia Dragneva.
Since 2016, he is working on organically and digitally hybridisation in interactive installations like " ALTER ITEM ", a 360° immersive performance created in the SAT in Montreal.
He is doing act of mediation about digital tools education for young people with "Little Bit" workshop distributed by Korg.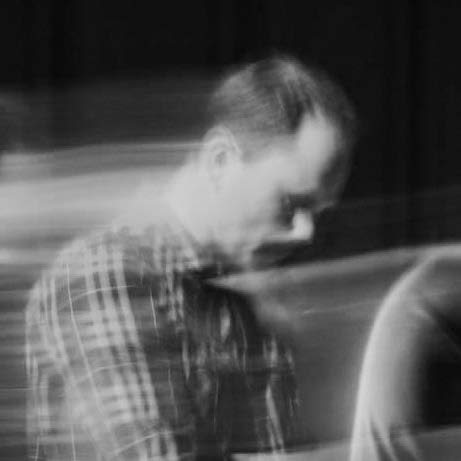 ANTON BDVS
Antony has started to work on audiovisual composition since the end of 2017 in order to illustrate live performance of his musical project "LOOK FOR DEVICE".
In collaboration with musicians and visual artists, he likes to mix Lo-fi video and 3D audio reactive elements in graphic and minimalist performances.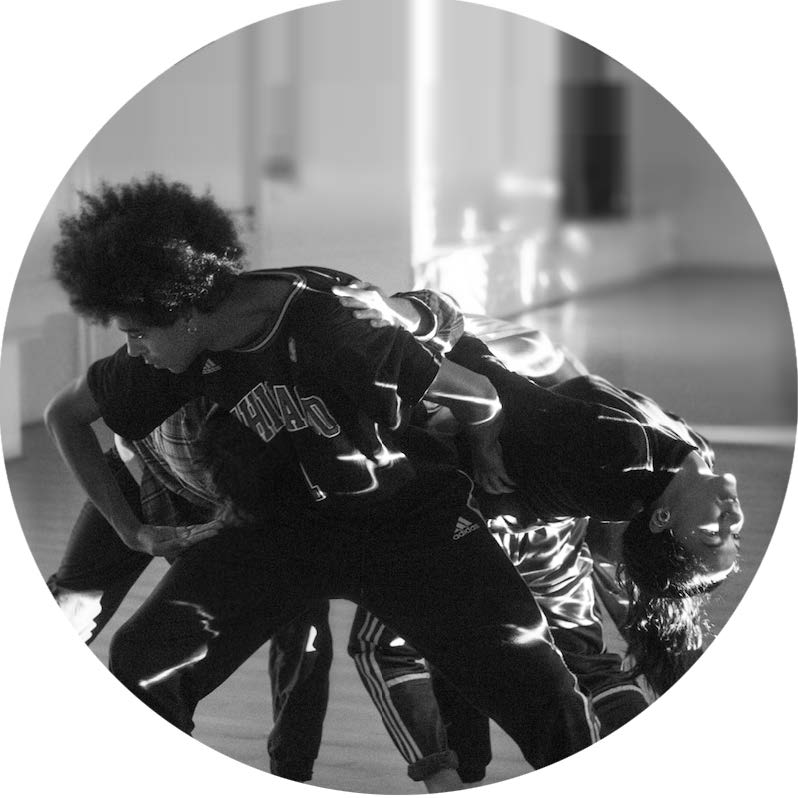 Fish & Shoes
DANCE
With a confusing freedom of movement and expression, the Fish & Shoes collective is like a second wind for modern hip hop dance in Bordeaux. True experimental laboratory, this new generation of Bordeaux dancers mixes hip hop, modern dance, and jazz. Fish & Shoes won in 2016 " the price of initiative" in Bordeaux.
+ Larzac
Music
---
---
---
---
---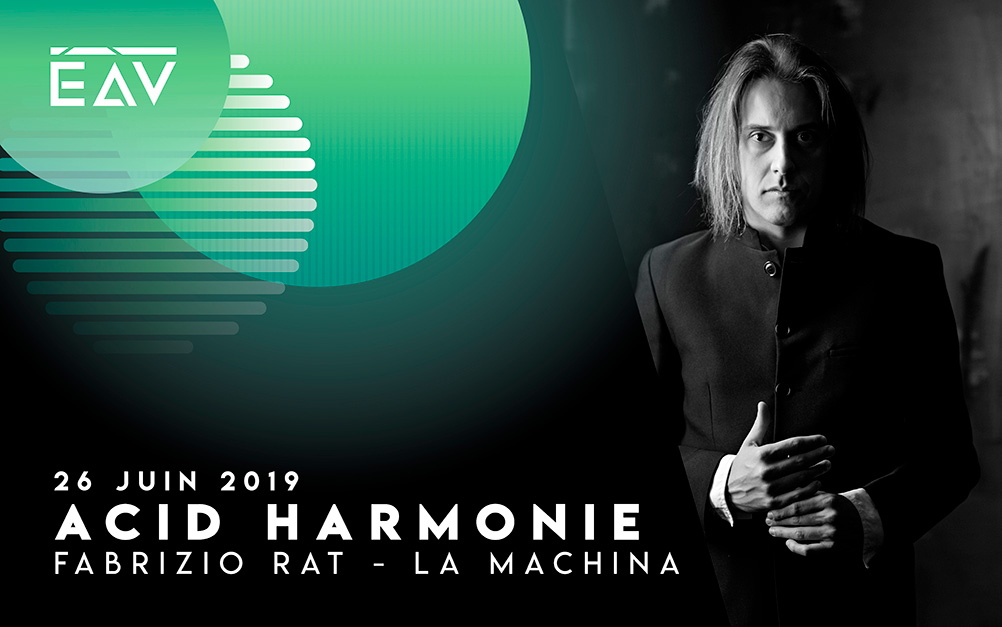 ACID Harmonie
Wenesday June, 26 juin 2019 / 8:30 PM – 12 PM
5 – 8 – 10 € (Presales available)
Entrepot Lainé (CAPC)
QUAI DES CHARTRONS
TRAM B arrêt CAPC MUSÉE D'ART CONTEMPORAIN
LIANES 4, 5N, 6, 15, 29 ARRÊT JARDIN PUBLIC
LIANES BUS C ARRÊT QUINCONCES
In collaboration with arc en rêve centre d'architecture, Écho À Venir organizes the Acid Harmonie party where the italian artist Fabrizio Rat – La machina breaks down boundaries between musical genres to an evening by combining grand piano and acid techno. This contrarian artist offers his own vision of "Liberté !" by combining in perfect harmony two style of music.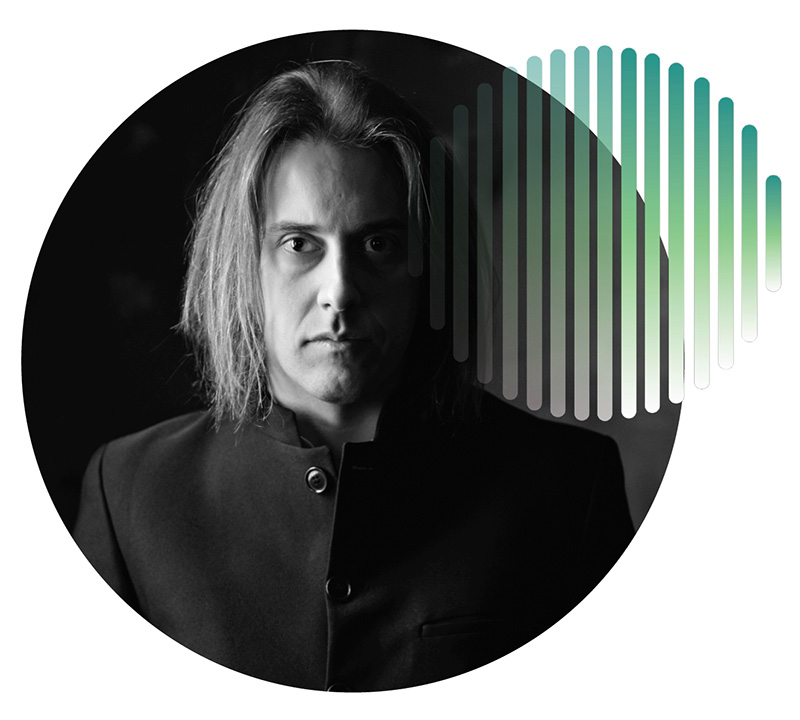 Fabrizio Rat – La Machina
Musique
The idea is simple. Take a piano, the classical and romantic instrument par excellence, and throw it into the hypnotic and powerful soundscape of techno music. Pianist of Cabaret Contemporain and Magnetic, Fabrizio toured through the festivals of France and Europe in the past years. His solo project started in January 2016 with an EP on Optimo Trax and a live show few months afterwards.

The force of human repetition, the imperfection of analog machines transports the public into an hypnotic state. A performance of this kind has rarely been seen in clubs. ''La Machina is my love story with the machines which created the sound of techno music. These machines are far from being 'perfect', they almost have feelings I believe, and they behave unexpectedly and unpredictably sometimes."
+ Brune (Departed – Demain Kollectiv)
Musique
+ Organ'Phantom's visual artist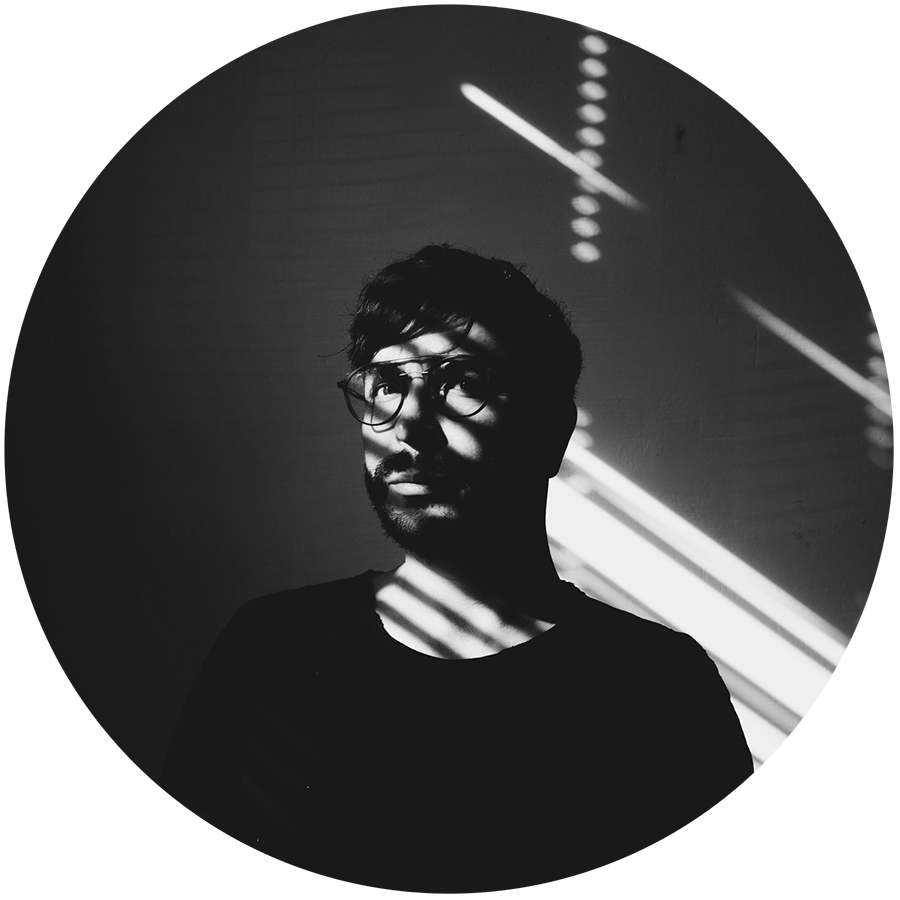 NICOLAS MARAND
Nicolas is an artist despite itself. Today he shows his talent. In love with geometric figures, his studies reveals his spirit which is organized like a tree diagram. Web, graphic design, design, photography, sewing, offbeat humour, generosity, solidarity and love forms the basics of this artist.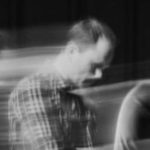 ANTON BDVS
Antony has started to work on audiovisual composition since the end of 2017 in order to illustrate live performance of his musical project "LOOK FOR DEVICE".
In collaboration with musicians and visual artists, he likes to mix Lo-fi video and 3D audio reactive elements in graphic and minimalist performances.